I must admit that I LOVE peeking into other teacher's classrooms and seeing how they arrange and display materials, etc. However, I think I LOVE looking at how they arrange their daily schedules even more!!
I know.....I'm nosey. But it's great to learn a trick or two from others isn't it!
So when I stumbled upon the
Falling Into First
blog and linky party I couldn't wait to see how others are organizing their day. I re-arrange my room
almost weekly
frequently. Sometimes just a shelf here or there and sometimes several centers/areas have a new spot. This seems to keep everything organized and cleaned up on a regular basis. =) Although I don't have as much freedom to change my schedule as frequently I do try to tweak it to make it work for my kids and their current needs.
For instance our writing time is very short at the beginning of the year. Now however we could spend almost the entire morning working on writing. Today I'm sharing what our schedule currently looks like. I'm also sharing what I love about it and what I would love to be able to change a bit. There's always room for improvement!
Our day begins at 7:45. The kids filter in from and turn in their planners,notes, etc. We wait for the morning announcements and do the Pledge of Allegiance.
7:55 Morning Journals & Reading Conferences...
I usually give them a topic to write / draw about. Many times it's about our rules or perhaps a science topic we are interested in. They are able to share these with each other as I hold individual reading conferences with about 3 kids. I do love this time! It's a great start to the day and lets them get caught up with some of their friends before we start with our listening times.
8:15-8:45 Morning Meeting
So during our morning meeting we usually go over our visual schedule. I'm not posting a picture of this for now due to the fact it is really faded and needs to be revamped a bit. =) We then move on to our shared reading activities, morning message and some word work with marker boards.
8:45-9:15 Writing Workshop

During our writing work time I begin with a quick mini-lesson. This is one time of our day that I wish I could stretch to be a bit longer. Some days we do depending on what other activities we have going on. I like to have them share from the Author's Chair but often this has to be pushed to a little later in our day. Today we used our anchor chart for leaving spaces. I posted about
this chart
last March. The post is there for the general info for those interested but many of my pictures were deleted due to a technical glitch. =(
During our writing time I try to hold individual conferences with 3-4 kids and then roam the room helping those who need it.
I have really tweaked this program to work for my classroom throughout this school year. I also have kids leaving for RTI during this time frame. Daily 5 for me is a work in progress! For now we are beginning with "read to someone else" in the form of partner/book bag reading. I then move on to working with strategy groups while the rest of the kids make their Daily 5 choices. Depending on the day we have one to two rounds of choices.
10:10-10:40 Calendar and Math Stations
This is a great part of our day! We begin with calendar and then move on to our stations. Right now I have six stations and I pull kids to work in small math groups.
10:40-11:30 Planning Period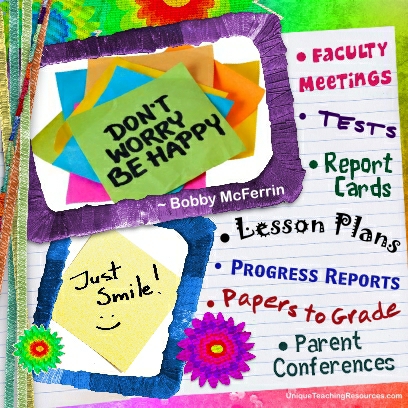 11:30 Story or Author's Chair
We wait for our class' turn to wash hands for lunch with a story or Author's Chair. These transitional periods are always hard to work with but this seems to be working for us now.
11:50-12:30 Lunch and Recess
I have lunch recess duty 2-3 days a week. We rotate Fridays. =)
12:40 Quiet Reading Time ...Daily 5 Read to Self
They LOVE this time of the day! I play soft music and they read from either their book bags or shop from book tubs for new books.
12:55-1:10 Whole Group Math
This is where I cover material and they complete seat work from our math series.
1:10-1:40 Center Time / Thematic Activities
Our favorite time of the day!!! At this time my students can once again choose a Daily 5 choice or they can choose a traditional Kindergarten center such as house or blocks. I feel these are very important for this age level! At times we also work on small group thematic activities...usually focused on one of our science topics.
2:25-2:35 End of day wrap up
2:35-3:05 Dismissal Procedures...
yes this is how long it takes here. =)
If you are like me and love to sneak a peek at how other teachers schedule their day don't forget to hop on over to
Mrs. M